Uninsured Motorist Accidents In California
Published on
08/31/2023
by Monica Burneikis
According to an Insurance Research Council 2021 study, roughly one in eight drivers (nearly 13%) do not have automobile insurance. Shockingly, California is on the Top 10 list of states with the most uninsured drivers. According to the IRC's data, almost 17% of California's drivers are uninsured.
What To Do If You Are In An Accident With An Uninsured Driver
There are nearly 200,000 injury-related car accidents every year in California. Roughly 33,200 of those involve an uninsured driver. This is why it is imperative that you have adequate uninsured/underinsured insurance limits on your own automobile insurance policy.
If you are involved in an accident with an uninsured driver, it is important you conduct yourself in the same manner as you would if the at-fault driver had insurance. This way, you will be sure to get the information and documentation you need to pursue a personal injury lawsuit if needed. Below are some tips on what to do, and how to protect yourself, if you are hit by an uninsured driver.
Treat an accident with an uninsured motorist the same as any other
It is against the law to drive a vehicle without insurance. Because of this, when an uninsured motorist is at-fault in an accident, it is not uncommon for them to try to leave the scene immediately after the accident. However, it is crucial to report and document the accident the same way you would any other. This includes:
Ensuring vehicles are moved off the road if possible.

Assessing the well-being of all involved parties and calling 911 if there is any chance of injury.

Contacting the police as soon as possible so they can file an official report.

Taking pictures of the accident scene and of other

vehicles/drivers involved

.

Getting names, contact information, driver's license information, vehicle license plate information, and insurance information from

all

drivers. Phone cameras are a great tool for this; you can snap a picture or take a video quickly and easily of everything you need.

Geting contact information from any witnesses.

Making sure to note anything out of the ordinary you may have noticed about fellow drivers and inform the police (smells of alcohol or

marijuana

, incoherence or confusion, or anything else indicating drivers may have been under the influence).
The more information you capture immediately after the accident, the more accurate the details will be.
Do not let uninsured motorists off the hook
The law requires that all motorists have automobile insurance. Limited liability policies are very affordable. According to moneygeek.com, the average cost for a minimum liability auto insurance policy in CA is $551/year ($49.92/month), which is a very reasonable cost. The bottom line: there is no excuse for driving uninsured. 
Uninsured drivers know they are at risk and can panic when they are involved in an accident. They may beg, plead, tell a sob story, etc. Their story may very well be valid. However, it does not negate the fact they should not have been driving without at least the mandatory minimum insurance coverage required by state law.
It is important that you do not let the uninsured driver off the hook, as it could negatively impact your ability to obtain compensation down the road, especially if your injuries are worse than you are immediately aware of at the scene. Do not let the driver leave the scene without getting their contact information, a photo of their drivers' license, and a photo of their vehicle, including their license plate. No matter how empathetic you are to the uninsured driver's situation, you must get this information if you hope to recover under the uninsured motorist provisions from your own insurance company.
Connect with the DMV 
If the at-fault driver is uncooperative, schedule an appointment at your local DMV office. You will need the other driver's information (name, license plate and driver's license). The DMV may be able to help you determine whether the person was insured or not. Your insurance carrier may also help you in this regard.
Visit your doctor or an urgent care facility
The adrenalin and natural shock response experienced immediately after an accident can prevent car accident victims from feeling pain or discomfort right way, or can mask the signs of injury. You should always head to an urgent care center, Emergency Room or to your primary care physician's office immediately after an accident for a complete evaluation.
The physicians may request images or scans to rule out internal injuries or head/spinal injuries which you may not be aware of yet. This documentation and imaging, along with post-accident care instructions or work restrictions, provide vital information for insurance carriers when seeking compensation or determining the settlement amount. Your accident attorney will also need as much accurate documentation from medical professionals as possible, especially if your injuies are severe.
Reach out to a personal injury lawyer just in case
The aftermath of a car accident can be overwhelming, especially if you or others were injured. Uninsured motorist accidents can present additional challenges that cause accident victims to feel defeated. If you find yourself in such a predicament, do not hesitate to contact a few reputable personal injury attorneys in your area. 
During those consultations, you job is to ask questions of the attorney, the answers to which should provide you with clarity about how to proceed. Experienced attorneys will be clear about whether or not they can help you. Even if they cannot move forward with your case, they will be able to provide you with invaluable information on how to get the most out of your interactions with insurance agencies.
Schedule An Uninsured Motorist Accidents Consultation With Burneikis Law
Have you been in a single or multi-car accident with an uninsured motorist? Schedule a consultation with Burneikis Law. We are here to provide clear, concise, expert information about proceeding with yoru claim. Ensure your rights are protected by using an advocate who has your present and long-term well-being at heart. Call Burneikis Law today.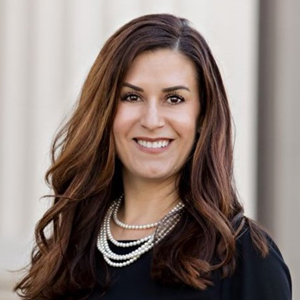 About Monica Burneikis
Monica Burneikis has been an accident and personal injury lawyer for over 15 years. She knows what it takes to fight with insurance companies in order to obtain maximum compensation for injury victims and their families.

Contact Burneikis Law