What To Do Immediately After A Car Accident
Published on
02/23/2022
by Monica Burneikis
Shock sets in quickly in the aftermath of a car accident - even if you were not injured. However, it is essential to keep a safety-first mentality to ensure those involved, including yourself, are not further injured as you deal with what has just transpired. There are critical things to keep in mind as you share contact information or provide statements to police officers, other first-responders, and eyewitnesses at the scene.
What To Do (and Not Do) After a Car Accident
Here are five things to do in the moments immediately after a car accident:
Make sure everyone is safe
This is especially true if you have been in a high-impact wreck, if you are on a busy roadway or highway, or if visibility is low. Also, pay close attention to your surroundings if you have been involved in a multi-car accident, as the scene may appear confusing and disorientating. If the accident was relatively minor, use the local police department's non-emergency contact number. 
If anyone is injured, call 9-1-1. Shock can mask pain and make people with serious injuries "feel fine," so it is important that professionals assess all injured parties before anyone leaves the scene.
If the accident was severe, and it is safe to do so, do not move vehicles to the side of the road until the police instruct you to do so. The less the accident scene is altered, the better. Key evidence exists in the position of the cars, skid marks, etc. That said, traffic flow is also essential, and you do not want to leave yourself or others dangerously exposed to traffic. If the involved parties are not severely injured, take multiple pictures of the scene and clear the vehicles onto the shoulder or the side of the road as soon as reasonably possible to protect yourself and others from additional harm.
Share information with fellow drivers & witnesses
Smartphones make it easy to share pictures of driver's licenses, license plate numbers, proof of vehicle registration and insurance, as well as the insurance carrier's contact information. Exchange that information via text or email so you have everything you need for your insurance company and your personal injury lawyer.
If there are witnesses, get their contact information and record what they saw. If you can, use a voice recording app to record what they say. Witness stories shift as they speak to one another and become influenced by other shares. So your recording of their immediate memory can be invaluable. If witnesses do not want to provide their contact information, take a picture of their vehicle and license plate so the police can contact them if needed.
BE CAREFUL ABOUT WHAT YOU SAY: It is very easy for those involved in a car accident to say things like, "I'm so sorry…I just didn't see you…"(potential distracted driver); or, "I was in a hurry…" (potential speeder); or "I'm fine. I feel just fine," (driver in shock). The truth is, your words can be used against you to affect the outcome of any insurance findings, potential settlements or to minimize what you are entitled to in terms of compensation if you pursue a lawsuit. You may also find yourself accepting blame or responsibility for an accident that was not your fault at all. 
Record your "testimony" about what happened
Record your own recounting of the event. Include the names of the streets, the directions cars were heading, details about the accident, and the names of the officers who arrived on the scene. Again, take photos of the scene, and any cars, bikes or pedestrians involved as these can be extremely helpful.
Contact your insurance agency & an attorney as soon as possible
Once the police have come and gone and you are released from the scene, contact your insurance carrier. Most insurance carriers want to be contacted immediately, or no more than 24 hours after a car accident takes place. After your initial call, an insurance representative will contact you to ask more questions and take a more complete accounting of what happened and how you are doing.
This is also the best time to consult with an attorney. Consultations are no obligation and can provide important insight and recommendations depending on your situation. If you feel you are being taken advantage of or are not receiving the compensation you deserve to account for ongoing medical bills, necessary time off work, lost wages and benefits, a personal injury lawyer is your greatest advocate.
Are you interested in getting an opinion about a recent car accident from an experienced Bay Area personal injury lawyer? Schedule a consultation with Burneikis Law. (510) 328-3238. We are your trusted advocates when you need us most, and we can help you navigate through the claims process every step of the way.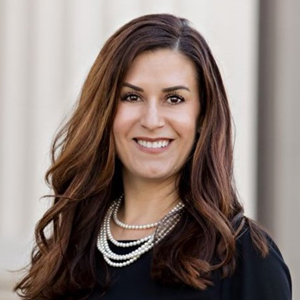 About Monica Burneikis
Monica Burneikis has been an accident and personal injury lawyer for over 15 years. She knows what it takes to fight with insurance companies in order to obtain maximum compensation for injury victims and their families.

Contact Burneikis Law