How Much Time Do I Have After My Accident To File A Lawsuit?
Published on
09/19/2020
by Monica Burneikis
The aftermath of an accident is traumatic, especially for anyone who is seriously injured or requires long-term rehabilitation as a result of their injuries. Even worse are immediately fatal accidents or accidents that result in injuries that eventually lead to death. Lawsuits are the last thing victims and families want to contend with, and yet time is of the essence when working with insurance companies or within the legal system. 
Even if you weren't seriously injured, we always recommend consulting with an accident attorney before settling with the insurance company. As you can imagine, insurance companies design their process to provide the minimum compensation necessary.  However, victims need to ensure they have an understanding of the severity of their current injuries, as well as a long-term view of how those injuries might affect the quality of their life, income potential, and overall health.  
Your accident and personal injury attorney will help you examine all of the current and potential possibilities. If you opt to work with an attorney, s/he will expedite the settlement and/or any legal steps required and will advocate for you to get fair but optimal compensation. 
You Have A Limited Amount Of Time To File An Auto Accident Suit 
In the state of California, plaintiffs only have two years from the date of their accident to file an auto accident injury suit in the courts.  Two years can seem like a long time when you are looking into the future. However, when you are navigating an accident-related injury, a hospital stay, numerous medical appointments, recovery time, and the demands of everyday life, two years fly by in a flash. 
You have an even shorter amount of time if your accident was caused by a government employee. In that case, you only have six months from the date of the accident to file a claim with the appropriate governmental agency.  Six months can go by in the blink of an eye, so you have to act fast. This is especially true if you are unsure whether your accident was caused by someone who was working for the government.  If the six months pass and you later learn the accident was caused by a governmental employee, you will be out of luck.  This is why consulting with an attorney as soon as possible is so important.  
Important Things To Know About The Claims, File A Lawsuit, & Compensation Timeline 
There are multiple reasons why consulting with an attorney as soon as possible supports the final outcome. 
Getting medical care
Anyone involved in an automobile accident or a work-related accident should schedule an appointment with a physician as soon as possible. Some injuries, particularly those involving the head, neck, shoulders, and back take a while to emerge in the wake of the post-accident adrenaline. You'll want the medical reports, test results, and/or scans on record in case you need them as evidence down the road. If your whiplash results in pain or disabilities that don't emerge until the future weeks or months, it becomes more difficult to prove to insurance companies, or the court, that the injuries are accident-related. 
Working with insurance 
You should report any accident with your insurance company within 24-hours. The insurance claims process has come a long way, but it can be challenging and confusing to navigate, and those challenges are escalated if you or a loved one are injured.  The other insurance company may try to take a statement from you or settle your case for far less than you deserve.  Your attorney will help you sort through everything insurance-related and keep things organized and up to date. 
Moving through the legal system when you file a lawsuit
We will do all of the paperwork and legal work required to keep your case moving through the legal system.  We have found that clients who begin and complete the case within the two-year timeline experience a greater sense of closure and the ability to move on than those who put it off.  
That's why it is so important to connect with an accident and personal injury lawyer from the outset.  
While you are under no obligation to pursue a case, timely action protects your rights - and the rights of the victim's family members - in case further monetary support is required to cover current and future medical bills, a lifetime of lost income, long-term physical therapy, or any lifestyle or architectural modifications required to support the accident victim. 
Afraid The Process Will Be Too Stressful? 
If fear, stress, or emotional angst is the main reason you are avoiding a lawsuit, that is almost a sure sign you have a solid case and deserve professional legal support. Accident victims can suffer in a range of ways for the rest of their lives and that suffering is often the largest hurdle they have to overcome before they can pursue the settlement they deserve. 
For some, it's physical pain and suffering, which may recur on-and-off for years or decades.  For others, the accident results in physical or emotional changes that alter their ability to work, play, and do what they love.  In other words, victims deserve maximum compensation to facilitate their new way forward and a new way of life. 
If the accident is fatal, compensation goes beyond the very personal emotional loss and grief and looks ahead to children's financial needs while growing up, college funds, mortgage payments, and to the surviving spouse's future retirement comfort, etc.  
Ultimately, your timely connection with the right lawyer allows you to focus on the present moment, while we do the long-term, big picture thinking for you. 
You May Never Have To Step Foot In A Courtroom 
One of the biggest worries or concerns for our clients is the very intimidating - or even seemingly impossible - proposition of having to stand up in a courtroom and share one of the most painful events of their life.  
The reassuring news here is that in the state of California, 95% of personal injury lawsuits never make it into the courtroom. They are settled out of court by the insurance companies and your attorney to minimize legal fees. This means that the majority of the recapping or verbal "testimony" you would provide would be done in the comfort of your home via video conferencing with your attorney or in the privacy of our office.  
If you are called to speak to the insurance company or attorney, we would be with you every step of the way.  
Accident & Personal Injury Attorneys Handle It All 
When it comes to communications, paperwork, filing, and any other of the "work" aspects of filing and facilitating your lawsuit, we will handle everything we possibly can to take the burden off your shoulders.  You are our primary resource for your experience, but we can put the rest of the information and statements together for your approval. 
Once we have the basic details of your case, we'll move forward, navigating the insurance settlement process and ensuring you receive the maximum compensation owed to you.  
Would you like to consult with an experienced and fair Bay Area accident and personal injury attorney? Contact Burneikis Law and schedule your consultation.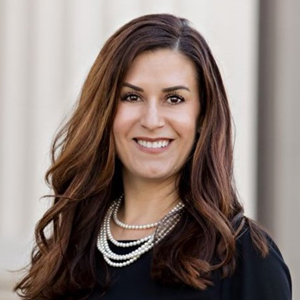 About Monica Burneikis
Monica Burneikis has been an accident and personal injury lawyer for over 15 years. She knows what it takes to fight with insurance companies in order to obtain maximum compensation for injury victims and their families.

Contact Burneikis Law