How To File A Personal Injury Claim
Published on
12/02/2021
by Monica Burneikis
Personal injury claims encompass a wide array of scenarios, including car accidents, slip/trip, and fall accidents, assaults, product liability suits, and so on.  
5 Steps To Move Forward With A Personal Injury Claim 
While we always recommend contacting a personal injury attorney if you feel you have a case, here are five basic steps you will need to take before your lawsuit is officially filed and moving through the legal channels. 
Seek medical evaluation and treatment 
Regardless of whether you feel okay after an injury-related accident or incident, we always recommend scheduling an appointment with your general physician within the first 24 to 48 hours. Adrenaline and shock tend to mask the severity of an injury. If you wait to seek medical attention until your pain becomes unbearable, the amount of time that has passed between the accident and when you seek medical attention will make it difficult to prove the pain is related to the accident and was not caused by some other intervening source.   
Whiplash is a primary example of this. You may suffer a minor whiplash that alters the alignment of your spine. While the immediate discomfort may fade quickly, the misalignment can lead to long-term pain, headaches, jaw issues, lower back problems. It is always better to address the problem, no matter how minor it may seem, rather than ignoring it and risking it developing into something more severe.  
By getting a thorough checkup from your general physician, including x-rays or other image-based diagnostic tests, your medical record will reflect any accident-related injuries such as bruising, minor fractures, inflammation, spine or neck injury, etc. This record is imperative to the success of your claim. Then, be sure to move forward with any medical or therapeutic treatments recommended by your doctor and keep a paper trail of each appointment, prescription, or healing tools you purchase (heating pad, muscle relaxing gels, over-the-counter anti-inflammatory meds, etc.) This is essential evidence for negotiating an insurance settlement or proceeding with a personal injury claim. 
Make sure your accident is covered by insurance 
Some of the most common personal injury cases (car accidents, trip/fall scenarios on public property, product malfunction) are already covered by the vehicle or property owner's insurance company. Insurance carriers are typically a victim's first line of defense.  
Most companies want to avoid the expensive, energy, and time-consuming courtroom process, so they let their insurance companies handle the claim and propose reasonable settlements. Just because a settlement offer is extended does not mean you have to accept it. A knowledgeable personal injury lawyer can help you determine whether the settlement or payout is sufficient to compensate you for what you have been through.  
Consult with an experienced lawyer about your personal injury claim
Most personal injury attorneys offer free consultations. We recommend taking advantage of this early on to identify the steps you need to take and help you determine the best course of action as you proceed through your claim. All reputable personal attorneys work on contingency, which means you will not have to pay your attorney unless your attorney is able to secure a settlement or recovery for you.   
Read Top 7 Tips for Choosing a Personal Injury Lawyer to guide your selection process. Choosing the right personal injury attorney is essential to feel supported, guided, and confident throughout the process. 
Understand the statute of limitations for your case 
Your attorney will keep you abreast of this, but it is worth having a general sense of the statute of limitations applicable to different types of personal injury claims. The statute of limitations means the length of time you have to file a formal complaint in the appropriate court after an accident happens. Here are a few examples of personal injury scenarios and their statute of limitations.  
Minor victims: Two years after the minor's 18th birthday. If the harm is due to sexual abuse, the statute of limitations is extended, depending on the situation. The general guideline is that adults have until they are 40-years old OR within five years of discovering they were sexually abused. 
Injury related to a felony: one year after the criminal judgment is entered in which to file a civil suit, unless otherwise provided by statute. Several felonies have statutes of limitations lasting 10 years and do not begin until the defendant's parole period ends. 
Domestic violence: Three years after the date of the last injury OR three years after a victim realizes their injuries were the result of domestic violence. 
Harm related to a government agency: Administrative claims must be filed with the responsible agency within six months of the event. If the government entity denies the claim, victims have six months after the denial to file their claim in court.  
Medical malpractice: Three years after the date of the injury OR one year after the injury is discovered or should have been discovered, whichever is shorter. 
As you can see, time is of the essence, and the sooner you file a claim, the better chance you have of obtaining credible evidence to support your case. 
Setting up the claim and gathering evidence 
Once you know the viability of your claim, you need to put the individual or company that harmed you on notice that you plan to pursue legal action. Most insurance companies want to resolve a claim before a lawsuit is filed. However, if the insurance company refuses to settle, or if your attorney believes you are entitled to more than is being offered, you may have to file a formal complaint in court.   
Would you like to learn more about how to file a personal injury case? Schedule a consultation with Burneikis Law.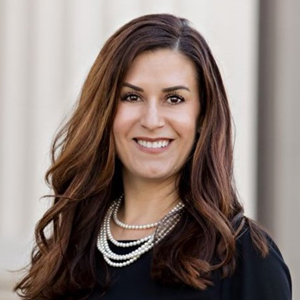 About Monica Burneikis
Monica Burneikis has been an accident and personal injury lawyer for over 15 years. She knows what it takes to fight with insurance companies in order to obtain maximum compensation for injury victims and their families.

Contact Burneikis Law