The Most Common Types Of Personal Injury Cases
Published on
09/20/2022
by Monica Burneikis
If a person does not know they have the right to file a personal injury claim, they will miss out on the opportunity to be reimbursed for medical expenses, lost wages, pain and suffering, and other damages resulting from an accident. There are several types of personal injury claims arising out of a variety of accidents, from auto accidents to medical malpractice suits, to other types of injury-producing events. 
8 Bases For Filing One Of The Many Types Of Personal Injury Cases
At Burneikis Law, you can rest assured that we will do everything in our power to make a personal injury claim as smooth as possible. We always work towards a just and equitable settlement rather than courtroom drama. However, if resolving your claim is not possible without litigation, we are well-equipped and experienced in trial work and welcome the opportunity to present your case to a jury. In addition to ensuring your rights are protected, justified personal injury claims help to prevent the same types of unnecessary injuries or fatalities from happening to others.
Here are eight of the most common types of personal injury cases: 
Auto accidents
Most accidents have a direct cause – they are almost always the fault of a driver, vehicle parts manufacturer, or even a pedestrian or cyclist that was not obeying traffic laws. Regardless of who is legally at fault, the insurance company for the liable party has one goal: to pay as little as possible. 
Your personal injury attorney will help you obtain the compensation required to pay for lost wages, medical bills, and any related future expenses (chiropractor appointments, physical therapy, and so on). Obtaining compensation for these damages without hiring an experienced personal injury attorney will be difficult and will almost always result in lesser compensation. 
Slip and fall accidents
Slip and fall accidents can cause long-term damage due to the likelihood of head, neck, back, or other serious injuries. These types of accidents are often the result of poor signage or hazardous conditions on both public and private property. Hazardous conditions causing slip and fall accidents include:
Freshly mopped floors without visible "wet floor" warnings

Uneven ground or flooring, such as old or frayed rugs or loose tiles

Unsafe stairs or ladders (especially those without proper guard rails)

Cluttered or obstructed stairs or walkways

Poor lighting 
Assault
It pains us to report that assault claims are escalating. While these types of injury-producing incidents previously were only filed after angry family or neighbor disputes, personal injury claims due to assaults from strangers or acquaintances who become easily enraged are on the rise. Assault is one of the only types of personal injury claims that are the result of malicious intent rather than negligence.
Malpractice
Medical malpractice occurs when the treatment provided by a physician, surgeon, or other healthcare professional causes injuries that significantly impact a patient's life. In many cases, the resulting injuries are fatal. According to several studies, medical errors and malpractice may be the third leading cause of death in the United States. Some of the most recent data indicate as many as 250,000 individuals die each year as the result of medical errors, unnecessary or nonsensical treatment, and medical negligence.
Medical malpractice lawsuits not only serve to hold the healthcare system accountable for its actions but such lawsuits and claims also strive to ensure victims and their families get the compensation they rightly deserve.
Dog bites
There are leash laws for a reason, one of which is to keep the public safe from dog bites. Attacks from dogs can be vicious, leading to pain, suffering, and scars that last a lifetime. In many cases, dog bites are the direct result of the owner's negligence, such as failing to keep dogs in a fenced yard, not repairing a dilapidated fence, failing to correct known aggressive behavior with a certified dog trainer, or allowing the dog to walk off-leash. When these types of injuries happen, the dog's owner is held accountable via a personal injury lawsuit.
Product liability
Every product you purchase at a store or from an online vendor must pass certain quality control measures to make sure it is safe for public use. Any known risks must be stated in writing via warnings on packaging and instructions. Failure to provide these warnings or to address defects in a product's safety or performance is negligence. Similarly, if the use of a product causes an injury through no fault of the user, the company that produced the product is liable. 
Wrongful death
The direct definition of wrongful death is, "...a death caused by the negligent, willful, or wrongful act, neglect, omission, or default of another." In most cases, wrongful death is an umbrella term associated with another type of personal injury claim, such as fatalities caused by car accidents, semi-truck accidents, product malfunctions due to direct corporate negligence, medical malpractice, etc.
Workplace or construction site types of personal injury cases
A large percentage of workplace accidents are avoidable. Anyone involved in a workplace accident should consult with a personal injury lawyer to make sure they are being adequately taken care of by their employer or their employer's insurance company. 
When we look deeper into the cause of most workplace accidents, we typically find the root cause was poor working conditions, the company's failure to provide proper safety gear, inadequate training, the company failing to hold OSHA-required safety meetings, etc. These types of accidents may also be caused by poor maintenance of work vehicles or equipment, or a failure of the employer to make known repairs promptly.
We Represent Victims Of All Types Of Personal Injury Cases
Were you recently the victim of an accident or injury due to someone else's negligence? Odds are your case falls under one of the eight most common types of personal injury claims. Burneikis Law is here to hear your story and provide experienced guidance for your next steps. Contact us to schedule your consultation.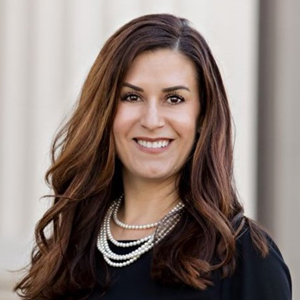 About Monica Burneikis
Monica Burneikis has been an accident and personal injury lawyer for over 15 years. She knows what it takes to fight with insurance companies in order to obtain maximum compensation for injury victims and their families.

Contact Burneikis Law