What If An Insurance Company Refuses To Settle A Claim?
Published on
11/21/2020
by Monica Burneikis
You faithfully pay your monthly auto insurance premiums and may have done so for months (or years) without filing a claim. You have peace of mind knowing that when you need your insurance company, they will be there for you, right?  Not necessarily. 
When your insurance company gives you the runaround, contact an experienced car accident attorney, and schedule a free consultation to learn more about what you should do. 
Why Isn't My Auto Insurance Company Settling My Claim? 
Contrary to what you might assume, car insurance companies do not have to automatically settle a claim in your favor.  In fact, depending on the situation, they may not settle at all or may try to get you to settle at much lower figures.  They do this by preying on your fear of standing up to authority, and your lack of knowledge about the specifics of your policy and rights as a consumer. 
Here are tips to help you move forward when an insurance company refuses to settle a claim or is low-balling you on their final settlement amount.  
Insurance companies are a business and their focus is on profits 
You are right to be grateful when your auto insurance pays for your car to be repaired or covers your hospital bills.  However, car insurance carriers are not charities and they are certainly not nonprofit organizations.  Insurance companies are part of a multi-billion dollar industry that is wholly focused on making a profit.   
This is important to keep in mind when you are attempting to settle your claim.  The first offers made to you may be very low, a prime example of the insurance company trying to low-ball you.  At this point, smart consumer tactics are essential for getting what you deserve.  When this happens, we recommend writing a "demand letter." 
A demand letter outlines why you are not accepting the insurance company's first offer and then outlines your expectations and the reasons justifying these expectations.  The key is submitting proof or evidence of your position and your damages.  This step is difficult for some clients to satisfy, as compiling the evidentiary documentation necessary to support a demand is often difficult for an unrepresented client.  If you find yourself having difficulty gathering the proof you need to support your demand, you should contact a car accident attorney to help you.   
Remember that a "settlement" offer is a negotiable starting point  
While it's rarely viewed this way by the consumer, your insurance company's settlement offers are exactly that:  offers.  There is always room for negotiation.  If you are bold, confident, and informed, there' is a chance you can negotiate for yourself and wind up with a settlement that is a compromise between what the insurance company wants to pay you and what you want to accept.  This is why it is called "settling."  
That said, most people don't understand the ins-and-outs of insurance negotiations well enough to know what's possible for them. This is where an attorney can help.  
The simple act of enlisting the support of an attorney will likely immediately increase the odds in your favor.  If not, a good attorney will be able to provide sound advice about whether or not you should take the original or negotiated settlement, or whether it makes more sense to pursue your case in court.  At Burneikis Law, we will explain to you the risks and the benefits of either accepting a settlement offer or pursuing the case in court so you can make an informed decision about how you want to proceed.   
You can reject an offer 
You have the right to reject the insurance company's first offer and make one of your own.  Inform the insurance company about what you already know and can prove, such as the total estimate of the repair bills, the cost of a similar replacement if your car was totaled, specific figures about the income you lost as a result of the time you took off of work, the projected costs for medical bills and current/future therapy, etc.  You will need concrete paperwork to back this up, but this process can go a long way to getting you more money offered in settlement. 
Keep in mind that you have time to think about what is best for you and your family before making any permanent decisions.  Read, How Much Time Do I Have After My Accident to File a Lawsuit, to learn more. 
Be prepared to back your negotiations with proof 
As we mentioned above, you are required to submit proof of any numbers, figures, estimates, etc., that you use to negotiate. This proof is called "evidence" and can come from: 
Your mechanic 
Employers and/or their HR department 
Medical professionals 
Health insurance representatives 
Therapists (health, mental, physical, occupational, etc.) 
The more organized and legitimate your information, statistics, and written statements/financial documents are, the more likely the insurance company is to meet you somewhere close to, or exactly at, your desired settlement number.  
Take the insurance company to court 
If you do all the work for a fair negotiation and the insurance company still refuses to settle a claim, you may need to take them to court.  The good news for you here is that your auto accident lawyer and injury attorney will do all of the legwork for you.  Also, keep in mind that a good accident attorney never recommends going to court unless they feel confident you have a fair shot at winning.   
Legal proceedings and court cases are exhausting and draining, not to mention expensive. Good lawyers never want to put their clients through anything that is not likely to yield the desired expectations.  That said, most insurance companies are trying to avoid the risk and costs associated with a case being decided by a court.  If your negotiations and settlement demands are sensical and backed up with evidence, odds are the insurance company will settle with you before you ever have to take this route.  
Need Help? We're Here For You
Are you unhappy with a recent insurance settlement offer?  Are you in the midst of post-accident trauma and in need of support navigating your insurance company claims process?  If so, call our firm, Burneikis Law, to work with an experienced Bay Area car accident lawyer.  We will stand by you - and for you - every step of the way. 
Burneikis Law – a trusted advocate when you need it most.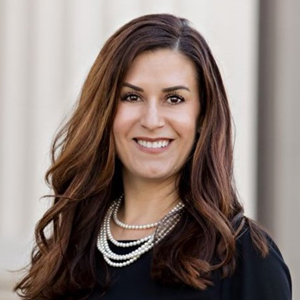 About Monica Burneikis
Monica Burneikis has been an accident and personal injury lawyer for over 15 years. She knows what it takes to fight with insurance companies in order to obtain maximum compensation for injury victims and their families.

Contact Burneikis Law