Long Haul Trucking And Related Personal Injury Claims
Published on
03/29/2021
by Monica Burneikis
Long haul truckers are at risk for a range of personal injury accidents related to their job.  At the same time, automobile drivers are also in danger of sustaining personal injuries as the result of a truck driver's (or their employer's) negligence.
Even if you feel the accident was months ago, you may be surprised to learn that it may not be too late to file a claim depending on the circumstances. 
Are You The Victim Of A Long Haul Trucking Accident?
If you are a long haul trucker, your lifestyle habits and adhering to available job education and training are your responsibility. However, your employer must ensure that your working environment and job demands comply with federal and state employer safety regulations.  For example, a long haul trucking employer is responsible for limiting the number of hours the truck driver is on the road and making sure truck drivers have had sufficient periods of rest during and between hauls.   
Individual automobile drivers are at risk of serious, or even fatal, injury if involved in an accident with a long-haul truck driver.  A personal injury lawyer specializing in car accidents can review your case and see if you have a claim.  Many of the same safety rules and regulations applicable to long haul employers can be used to support an individual's claim directly against a truck driver.   
If you feel you've sustained an injury as the result of long haul trucking, either as a truck driver or as an individual, contact an experienced local personal injury lawyer. At the very least, an experienced attorney will assist you through the insurance claims process to ensure you receive the medical help and financial compensation you are entitled to.  If necessary, the attorneys at Burneikis Law will support you in order to hold the responsible parties accountable.
7 Common Personal Injury Claims Pursued By Long Haul Truckers 
Here are seven of the most common personal injury claims pursued by our long haul trucking clients:  
Tractor trailer/vehicle accidents 
Tractor-trailer accidents are the most common cause of both personal injury, as well as fatality claims. The more time you spend on the road, the more likely you are to be involved in an accident. Pair that with the fact that most drivers do not respect basic road rules and common sense with respect to a tractor trailer's limitations, and it's easy to see why it is not uncommon to be the innocent victim of a tractor-trailer accident caused by the fault of a motor vehicle driver.
Musculoskeletal disorders (MSDs) 
The inherent physical strains of a truck driver's job, e.g., sitting for long periods, repetitive motion, lifting and moving, bending and squatting, using ramps/lifts, etc., make truck drivers prone to a variety of musculoskeletal disorders including injuries in the neck, upper shoulders, lower back and upper extremities. 
While overexertion can be part of the problem, we often find it is a lack of proper employer-led training or safety equipment (back braces, well-maintained lifts or dollies, etc.) that increase the risk of MSDs. 
Long haul trucking and driver fatigue 
Long haul truckers absolutely need to take precautions to avoid driving fatigue. While federal regulations warn against driving while fatigued, it's a well-known fact that stringent schedules, unrealistic scheduling and pressure from employers can lead drivers to continue driving when they should be resting.
A truck driving accident attorney will know exactly what to look for and will read between the lines of your driving records and logs to determine if your schedule violated federal regulations. 
Maintenance negligence 
If you drive a company truck, the company is required to ensure the truck is properly maintained.  However, employers often fail in this regard.  All too often, we support long haul truckers involved in accidents or lawsuits that were no fault of their own, but rather, were the result of poorly maintained brakes, steering components, safety lights, as well as inadequately maintained equipment (door lift mechanisms, forklifts, dollies, etc.). 
Even if it is your stated responsibility to maintain your truck and/or equipment, you should be adequately educated and trained to do so. 
Under-ride accidents 
Automobile drivers regularly do everything they can to blame truck drivers for an accident.  Under-ride accidents - where a passenger vehicle becomes pinned underneath a larger semi-truck, 18-wheeler or tractor-trailer - are often the result of the automobile driver's attempt to pass or change lanes without paying attention or taking the time to ensure there is a clear path to do so.  These accidents are most likely to be fatal, or to result in a personal injury caused not just to the auto driver and passengers, but to the truck driver as well.
Improperly loaded trucks 
If your truck has been improperly loaded and/or secured, you are far more likely to be involved in a trucking accident. This could be the result of your company and fellow employees, and that includes cases where you loaded the truck against your better judgment in order to honor the demands placed on you by your employer's pressure or unrealistic delivery schedules. 
Impaired driving 
Often people think of drinking or drug use in cases of impaired driving. However, being ill or unwell often qualifies under the impaired driving category. Even if you are found to be at-fault in an impaired truck driving accident, extenuating circumstances may mean you are still entitled to partial or full compensation.  
Are you a long haul trucker who has suffered a personal injury as the result of an accident or working conditions that were out of your control?  Contact Burneikis Law to schedule a free consultation.  Even though the accident may have happened months ago, you may be surprised to learn that it may not be too late to file a claim depending on the circumstances.  We will go over your case and determine if we can help to facilitate your personal injury claim.  Call Burneikis Law directly at our Oakland location to schedule a free case evaluation - 510-328-3238.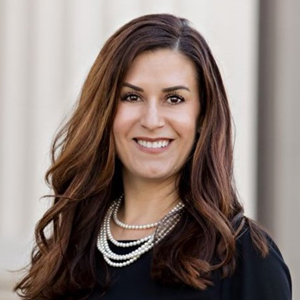 About Monica Burneikis
Monica Burneikis has been an accident and personal injury lawyer for over 15 years. She knows what it takes to fight with insurance companies in order to obtain maximum compensation for injury victims and their families.

Contact Burneikis Law