The Most Dangerous Intersections In Oakland
Published on
01/21/2021
by Monica Burneikis
This isn't a surprise when you consider the many functions taking place in a single intersection - changing lights, a combination of stopped, yielding, and accelerating traffic, as well as the crossing of pedestrians and the presence of cyclists who are beholden to traffic laws and are supposed to act as if they are cars, despite their physical vulnerability. 
Never hesitate to consult with an Oakland car accident attorney if you are involved in any type of car accident.  
Pay Attention At These Dangerous Intersections 
If you frequent any of the below Oakland intersections, we advise you to pay close attention. These are where you are most likely to be involved in an accident.  While the county and city continue to do research and make these intersections safer, the statistics prove that they still pose significant safety risks for drivers, cyclists, and pedestrians. 
The combination of speeding and distracted driving accounts for almost all of the accidents that take place at the most dangerous intersections in Oakland and the surrounding Bay Area.  
The intersection at 22nd Avenue and Foothill Boulevard 
In November 2019, the intersection at 22nd Ave and Foothill Blvd received significant press after a tragic hit-and-run that killed pedestrian Huang Truang and injured her four-year-old niece.  This accident happened close on the heels of another hit-and-run accident that happened just a few blocks away, at 26th and Foothill, which killed six-year-old Angel Garcia Vasquez and his mother, Alma. 
Authorities responded by installing "pedestrian islands," large yellow islands and rubber bumpers that are surrounded by posts, that help to draw drivers' attention to the pedestrian walkways and also prevent drivers from being able to cut corners.  However, residents in the area who frequently witness accidents at these intersections remain wary. 
35th Avenue and Brookdale (and almost every other residential cross street) 
Oakland's 35th Avenue stretch is so notorious for its record numbers of accidents that Oakland received a $2.7 million federal grant back in 2019 to make safety improvements.  This stretch of 35th Avenue has been deemed one of the city's most dangerous corridors for pedestrians because of speeding cars that pay no regard for the residential neighborhoods along this road.   
The accidents that occur along this portion of 35th Avenue are largely the result of rushed commuters who use 35th Avenue as a "pass-thru" between Interstates 880 and 580.  Since Oakland received the federal grant, four people have been killed along that stretch while trying to cross the street.  We value our readers' safety and want to stress that all of us who use a car each day must equally value the lives and safety of our fellow drivers and pedestrians. 
Another dangerous intersection is 40th and Telegraph 
There aren't any specific statistics about this particular intersection, but anecdotal (aka "life experience") evidence make this intersection a hotspot of attention from the Walk Oakland Bike Oakland (WOBO) organization.  
Part of the problem is that the 80-foot wide intersection at 40th and Telegraph only offers pedestrians a 15-second window to cross the street safely, which puts pedestrians at risk for injury caused by drivers who are turning right or left.  Additionally, WOBO representatives are advocating for more and wider bike lanes to improve safety at this and other dangerous Oakland intersections. 
Officials Also Take Action to Improve Dangerous Intersections in Alameda 
Nearby Alameda residents are also highly concerned about the high numbers of unnecessary pedestrian and biking accidents resulting from dangerous intersections and speeding or distracted drivers.  To this effort, the city of Alameda offered an online survey that was completed by more than 1400 residents answering questions about their experiences as drivers as well as pedestrians and bike riders in the area. 
The result is a comprehensive map, outlining some of the community's most dangerous intersections, including Pacific Avenue and Constitution Way, as well as Sherman Street and Buena Vista Avenue near Littlejohn Park, and the neighborhood around High Street and Fernside Boulevard near the High Street Bridge leading into Oakland. 
Have you been involved in an accident or witnessed a hit-and-run at any of these most dangerous intersections in Oakland or around the Bay Area?  Get in touch with us here at Burneikis Law and we'll help you take the next steps to handle your insurance claim or to pursue legal action if necessary.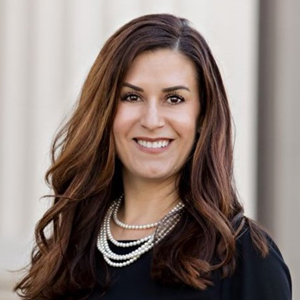 About Monica Burneikis
Monica Burneikis has been an accident and personal injury lawyer for over 15 years. She knows what it takes to fight with insurance companies in order to obtain maximum compensation for injury victims and their families.

Contact Burneikis Law