The Dangers Of Being A Bike Courier In San Francisco
Published on
02/26/2021
by Monica Burneikis
The dangers of being a bike courier in San Francisco shouldn't prohibit anyone from pursuing a job full of freedom, physical exercise, and autonomy.  That said, it is imperative that Bay Area bike couriers understand the risks associated with the job, as well as how to protect themselves. 
A Bike Courier In San Francisco Compromise Workplace Safety 
Unfortunately, workplace safety is not a given for bike couriers in San Francisco and around the Bay Area. The reality is that bike couriers are incredibly vulnerable and the statistics prove there are risks inherent in the job. 
Studies by the Local Agency Formation Commission of San Francisco show that as many as 20% of all deliveries in and around San Francisco are handled by bike couriers.  According to sfgov.org, there were nearly 60 traffic fatalities in San Francisco between 2019 and 2020.  The large majority of those were bicyclists and pedestrians.   
Understanding the dangers associated with being a bike courier in the Bay Area will keep you safe. 
A bike courier in San Francisco is physically vulnerable 
Cyclists are exceptionally vulnerable if they are struck by a car or otherwise get into an accident.  Wearing a high-quality helmet is a must.  It is also recommended that cyclists consider wearing the same, exo-skeleton-like protective gear worn by dirt bikers and conservative motorcyclists.  This includes equipment such as: 
Chest and back plates 
Extra padding or flexible plates around the arms and leg bones 
Thick gloves to protect the hands 
A full helmet that covers the face and eyes 
Companies like performancebike.com and trekbikes.com sell protective gear that goes the extra mile.  If a cyclist is hired by a company as a courier, the expenses associated with more protective gear should be paid for you by your employer.  If they are not, or if you are an independent contractor, speak to your tax professional, as these expenses may be deductible on your taxes. 
Cars parked in emergency and/or bike lanes 
In the aforementioned study conducted by the Local Agency Formation Commission of San Francisco, the researchers found that 89% of the bike couriers who responded to their survey cited cars parked in bike lanes and emergency lanes as one of their primary obstacles while maneuvering around town.  Parking in the emergency or bike lane is illegal, which puts the driver of the parked car in a considerable position of liability if a cyclist is in an accident and/or injured as a result of a driver's careless parking/stopping choice. 
Unsafe road conditions 
Wet, slippery, or poorly marked roads make some routes more dangerous than others.  There are also several Bay Area intersections that are notoriously dangerous, which also pose a major risk to bike couriers whether they are riding or crossing on foot.  
Topographical features also pose a major threat to unsuspecting bicycles, including things like potholes, ruts, large cracks, and off-kilter manhole covers.  It is the city's responsibility to keep our roads in safe driving, biking, and walking condition, which is why cyclists should always contact a bicycle accident lawyer when involved in an accident.  You may be entitled to compensation for known dangerous road conditions that should have been repaired prior to the time of the accident.   
Lack of visibility 
The Bay Area is considered a biking hub of the United States and certainly for the State of California.  Even so, drivers don't seem to get the message.  While the Bay Area and San Francisco work diligently to create wider and safer paths and routes for bikers and pedestrians, the reality is that these two populations are the most impacted when there is an accident. 
Being as visible as possible is a part of your safety gear. Always wear bright and reflective gear and clothing. You can also purchase reflective safety tape to add to any darker or matte gear in your stash.  Adding a bright, blinking light is also an excellent way to make yourself more visible as a cyclist.  We recommend investing in lights that are powered kinetically, connecting to your wheels, to remove the risk of batteries that fail without you knowing it. 
Getting doored by a driver 
There is nothing worse than a door swinging open right in your path.  This simple and unconscious gesture on the part of an occupant of a vehicle can lead to serious injury to a passing cyclist.  This is especially true because bikers who are approaching a car door that suddenly swings open ends up thrusting the cyclist into the path of traffic.  In other situations, the door swings open so fast that the biker doesn't have time to avoid it and either crash into the door or is thrown over the door, leading to a potentially serious impact landing. Unsuspecting or not, it is the occupant of the car's responsibility to look, either by using mirrors or by turning around, before opening his/her door. 
Being sideswiped or pushed off the road 
This is one of a biker's worst nightmares because there is almost no way to avoid an accident when a driver sideswipes you or pushes you off the road.  As a cyclist, everything you do to make yourself more visible to drivers decreases your chances of being sideswiped, pushed off of the road, or out of the bike lane.  
Cyclists are encouraged to remain in non-verbal communication with drivers by making eye contact, gesturing with your arms so they are more likely to see you at red lights or stop signs or to hang back and let cars pass you before pedaling at a green light or at a turn signal. 
Driveway or parking lot entrance swipes 
Visibility and protective gear are essential to minimize injury at the driveway or parking lot entrance/exit locations. The reality is that drivers are paying closer attention to passing cars than they are to bikers or walkers, so these areas are a major safety risk for bikers and pedestrians. 
In our experience, the vast majority of biking accidents are caused by the fault of drivers and/or lack of governance around safe roadway maintenance.  
If you are involved in an accident as a bike courier in and around the San Francisco Bay Area, Burneikis Law is on your side.  We are here to serve as your information hub.  We will evaluate to determine whether you have the right to pursue damages or a settlement.  We will work with you to help create the changes necessary to make the roads a safer place for all. Contact us online or give us a call at 510-328-3238 for a free consultation.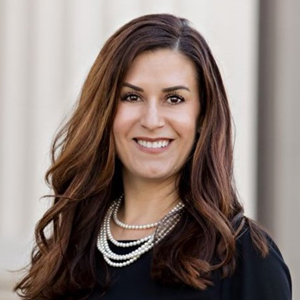 About Monica Burneikis
Monica Burneikis has been an accident and personal injury lawyer for over 15 years. She knows what it takes to fight with insurance companies in order to obtain maximum compensation for injury victims and their families.

Contact Burneikis Law